A Preview of Our Upcoming Webinar with Mindy Mayo and Rick Pinkerman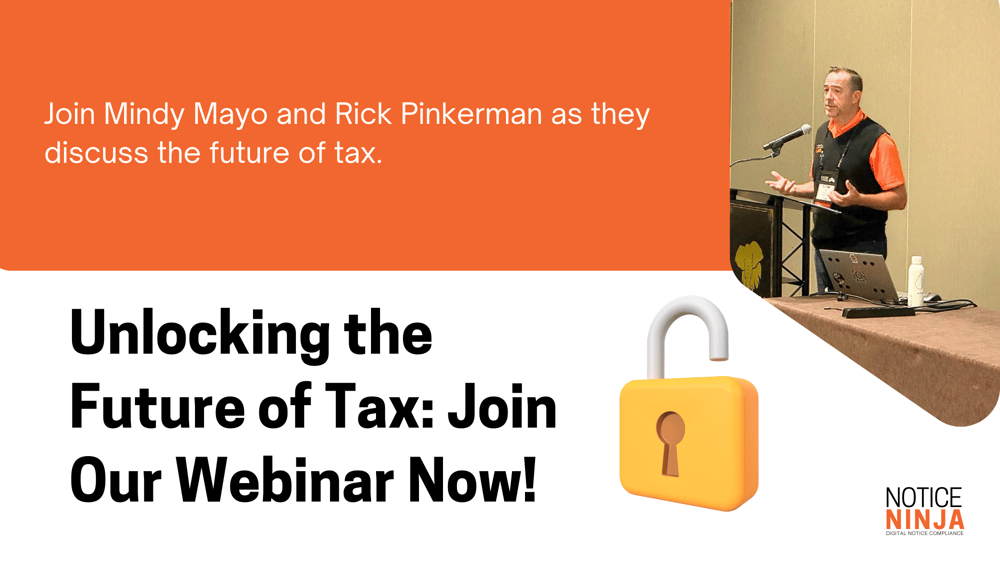 16 October
The world of taxation is in a constant state of evolution, with laws, regulations, and compliance requirements shifting year by year. To help individuals, businesses, and tax professionals prepare for the challenges and opportunities of the upcoming 2024 tax season, we are excited to announce an exclusive webinar featuring two distinguished experts in the field: Mindy Mayo and Rick Pinkerman.
In this article, we will provide you with a sneak peek into what you can expect from this insightful webinar and why it's an event you won't want to miss.
Meet the Experts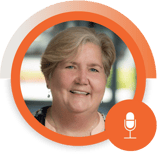 Mindy Mayo, Tax Managing Director at KPMG:
Mindy brings a wealth of experience and knowledge to the table as the Tax Managing




Director at KPMG. Her deep understanding of tax regulations and trends makes her a trusted




authority in the industry.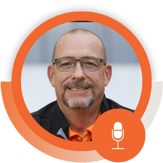 Rick Pinkerman, CPO, and Co-Founder of Notice Ninja, Inc.:
Rick Pinkerman is the Co-founder and Chief Product Officer (CPO) of Notice Ninja, Inc.,




a pioneering platform in tax compliance and notification management. With over three decades of




experience in the payroll and tax technology sector, Rick has dedicated his career to simplifying




complex processes and improving productivity.
What to Expect
Our upcoming webinar, "Unlocking the Future of Tax," promises to be an enlightening journey into the world of taxation, providing valuable insights and strategies for individuals, businesses, and tax professionals alike. During the event, you can anticipate:
A Deep Dive into 2024 Tax Changes:

Mindy Mayo will guide you through the critical tax updates and changes expected in 2024, ensuring you are well-informed and prepared.

Leveraging Technology for Tax Success:

Rick Pinkerman will showcase the power of technology solutions, such as Notice Ninja, in simplifying tax compliance and notification management, saving you time and resources.

Interactive Discussions:

You'll have the opportunity to engage with our experts, ask questions, and gain personalized insights into your tax-related concerns.
Why Attend
This webinar is your chance to gain a competitive edge in understanding and managing the 2024 tax landscape. Whether you're an individual seeking to navigate personal tax changes, a business professional responsible for tax compliance, or a tax expert looking to stay informed, this event is designed to empower you with the knowledge and strategies needed to succeed.
Don't miss out on this exclusive opportunity to learn from industry leaders. Reserve your spot today for "Unlocking the Future of Tax." By attending, you'll be well-prepared to tackle the unique tax challenges and opportunities that lie ahead in 2024.
Register for our upcoming Webinar: Unlocking Success in 2024: Key Tax Updates with KPMG Tax Managing Partner Mindy Mayo and Notice Ninja CPO | Cofounder Rick Pinkerman on Tuesday November 14, 2023.