ACT Tax Conference, May 24 -26
17 March
ACT Tax Conference, May 24 -26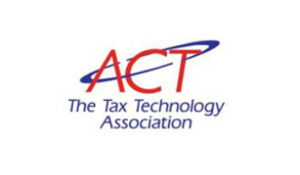 ACT is the preeminent association for corporate tax professionals who are interested in advancing operational effectiveness through the broad use of technology. A national nonprofit educational organization, ACT is designed to provide a forum for tax professionals to stay abreast of trends in technology and to learn best practices that will help today's tax departments reach new levels of operational excellence.
This event from the Tax Technology Association occurs each year in late May. It serves as a forum for tax professionals to learn the latest industry insights and leverage technology to make the work they do for their companies even easier. The tax ninjas at Notice Ninja regularly attend this event in Orlando, Florida to share their own insights with tax and compliance professionals.
https://www.taxact.org/general/custom.asp?page=AnnualConference
To learn more about how NOTICENINJA can help your team manage tax, tax notice tacking, compliance, and other agency notices with the help of digitized, automated workflows, visit the rest of our website or contact us today. Or, if you would like to see which events the Notice Ninja team will be attending this year and any takeaways we may have learned at each event, visit our events page to find out more.