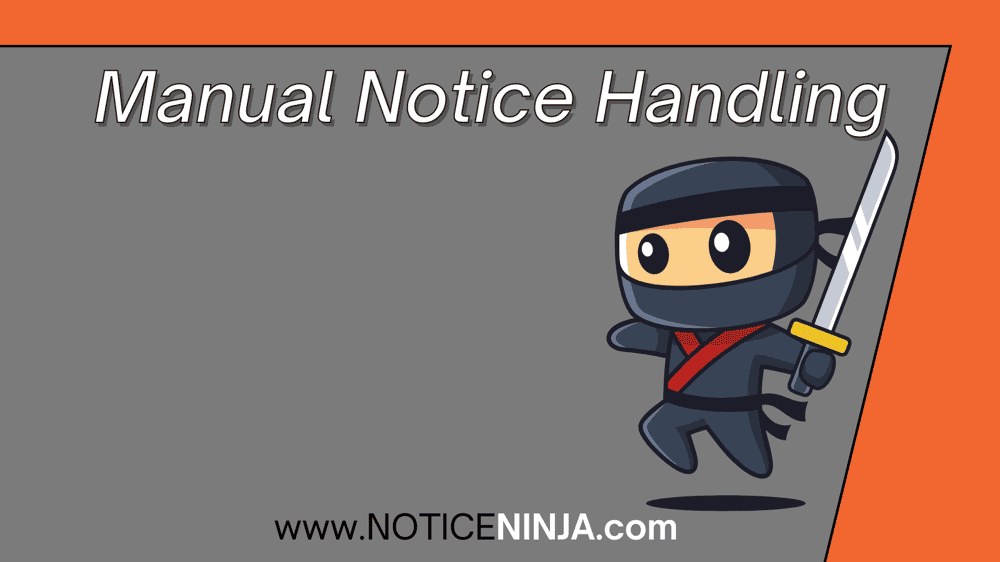 06 December
Many businesses are familiar with manual notice handling. It's the default position for most startups. And for more established companies, it may be the permanent solution. Having qualified accounting professionals who are responsible for manually following up on the notices gives some owners and management confidence that they may not feel for technology.
What Are the Benefits?
One of the most obvious benefits of manually handling tax notices is that keeping the process in-house saves money short term. It causes someone to have to verify and reconcile the obligation with internal documentation. It may involve multiple people or departments to review and approve, depending upon whether it is for payroll, sales, property, franchise, or state and federal income tax. The payment must then also be approved subject to verifying documentation.
To read more about Manual Notice Handling use this link Manual Handling vs Automation eBook
If you would like additional information on NOTICENINJA SaaS please fill out the form below and someone from our team will reach out or schedule a consultation with us by clicking on the button on the header.