Rick Pinkerman: Pioneering Tax Compliance Solutions for Over 30 Years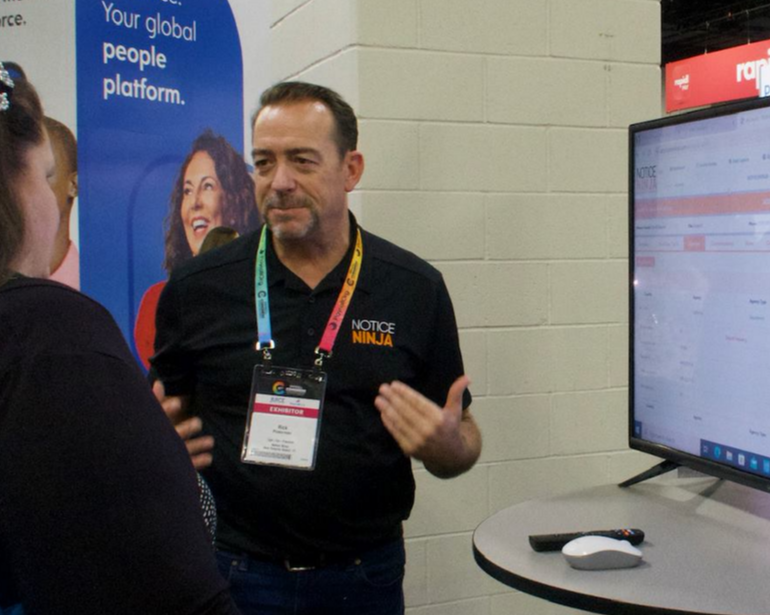 05 July
Rick Pinkerman: Pioneering Tax Compliance Solutions for Over 30 Years
In the fast-paced world of tax compliance, one name stands out as a visionary leader and innovator: Richard "Rick" Pinkerman. With a remarkable career spanning over three decades, Rick has been instrumental in developing groundbreaking solutions to automate tax notice compliance. His entrepreneurial spirit, coupled with his deep expertise in Human Capital Management (HCM) and tax development, has led to the creation of transformative software platforms that have revolutionized the industry.
Pioneering Tax Compliance Solutions:
Rick's journey in the tax compliance industry began early in his life, as his family was involved in the creation of one of the first payroll tax calculation systems in 1968. This early exposure laid the foundation for his lifelong passion for data processing and tax calculations. Over the years, Rick honed his skills and expertise, eventually leading to the development of the remarkable Agency Notice Tracking System (ANTS).
ANTS: Streamlining Tax Notice Compliance:

Rick and his team developed ANTS to address the challenges faced by businesses in managing tax notices. ANTS automates and streamlines tax notice compliance, helping companies reduce the overwhelming number of notices they receive each month. The software's customized workflows for tax departments standardize and automate processes, bringing unprecedented efficiency and accuracy to tax notice management. ANTS also provides detailed reports to monitor progress and offers system configuration options to meet the unique needs of each business.
Evolution into NOTICENINJA:
Under Rick's leadership, ANTS has evolved into the powerful and comprehensive solution known as NOTICENINJA. This innovative platform not only simplifies tax notice compliance but also tackles the complexities of modern regulations and technology demands. With operational innovations that cater to the expectations of today's tech-savvy employees, NOTICENINJA has become a global leader in the field. Rick's entrepreneurial spirit, business acumen, and ability to identify new market opportunities and develop strategic partnerships have been instrumental in driving the evolution and success of NOTICENINJA.
Customer Satisfaction and Global Expansion:
Rick's commitment to customer satisfaction has been a key driver of Notice Ninja's success. By focusing on meeting client needs and building a dedicated customer support team, Rick has established Notice Ninja as a trusted partner for businesses of all sizes. The company's reputation for exceptional service and support has contributed to its global expansion.
Beyond Tax Compliance:
Rick's vision for NOTICENINJA extends beyond tax compliance. He constantly seeks new ways to drive innovation and expand the company's offerings in other compliance-related areas. Rick's dedication to innovation and excellence has been critical to the evolution of Notice Ninja into a leading SaaS CRM for notice compliance.
Richard "Rick" Pinkerman's contributions to the tax compliance industry are truly remarkable. With a career spanning over 30 years, his entrepreneurial spirit, business acumen, and relentless pursuit of innovation have made him a trailblazer in the field. From the development of ANTS to the evolution of NOTICENINJA, Rick's visionary leadership has revolutionized tax notice compliance and positioned Notice Ninja as a global leader. With Rick at the helm, Notice Ninja will undoubtedly continue to push the boundaries of what is possible in the field of tax compliance, bringing unparalleled efficiency and peace of mind to businesses worldwide.